Bath Luna Cupcake- Lemon Curd & Mandarin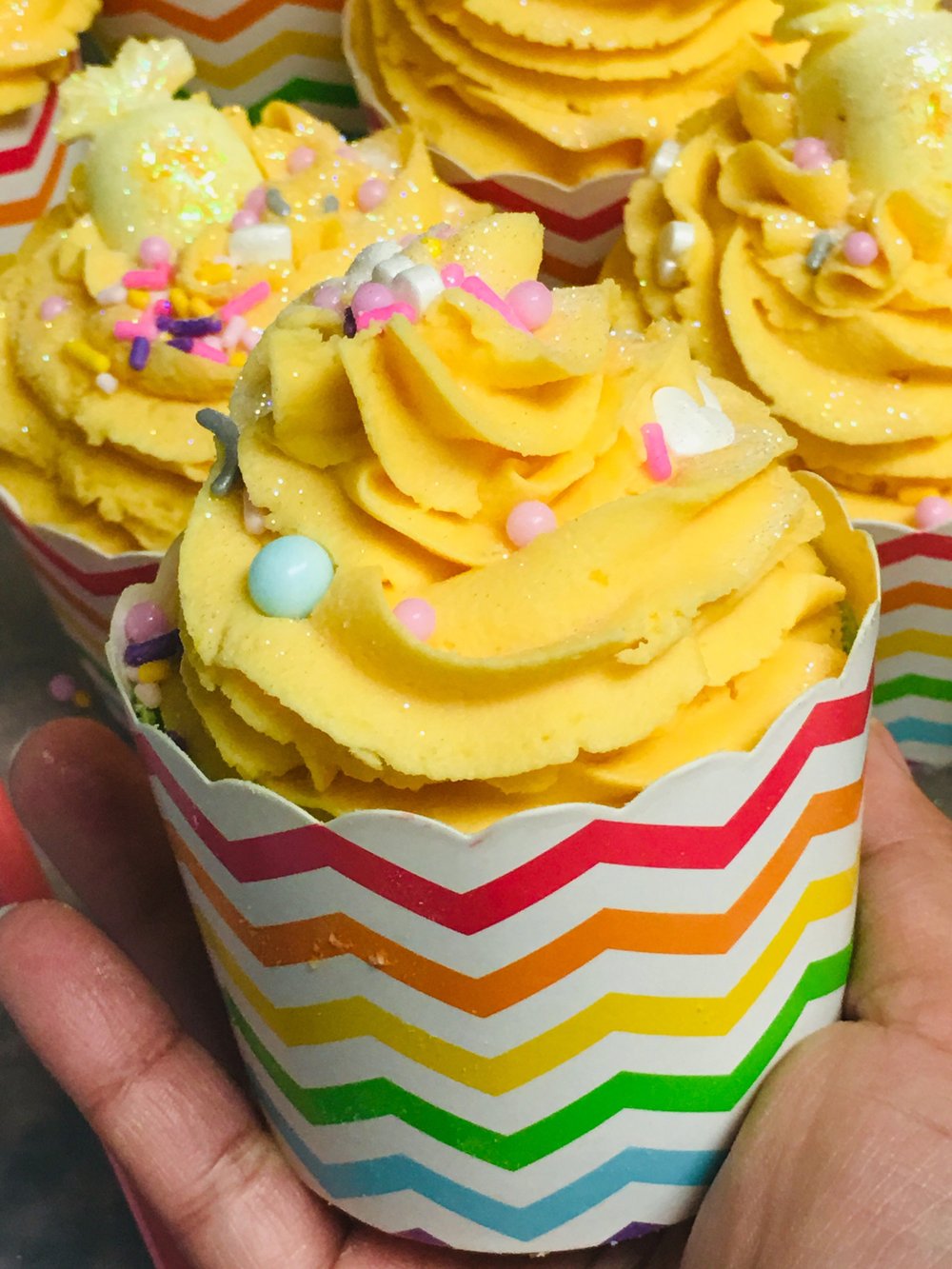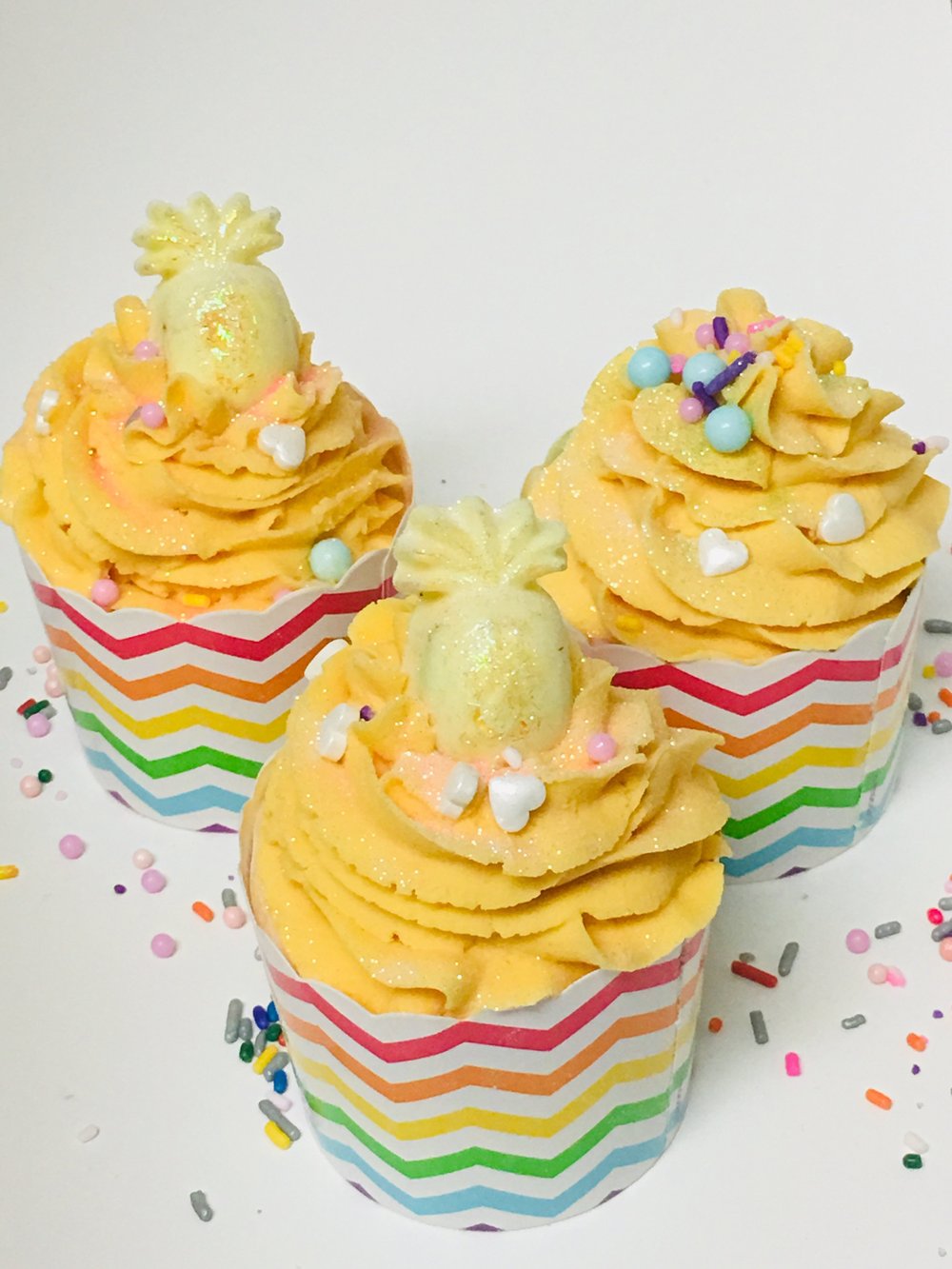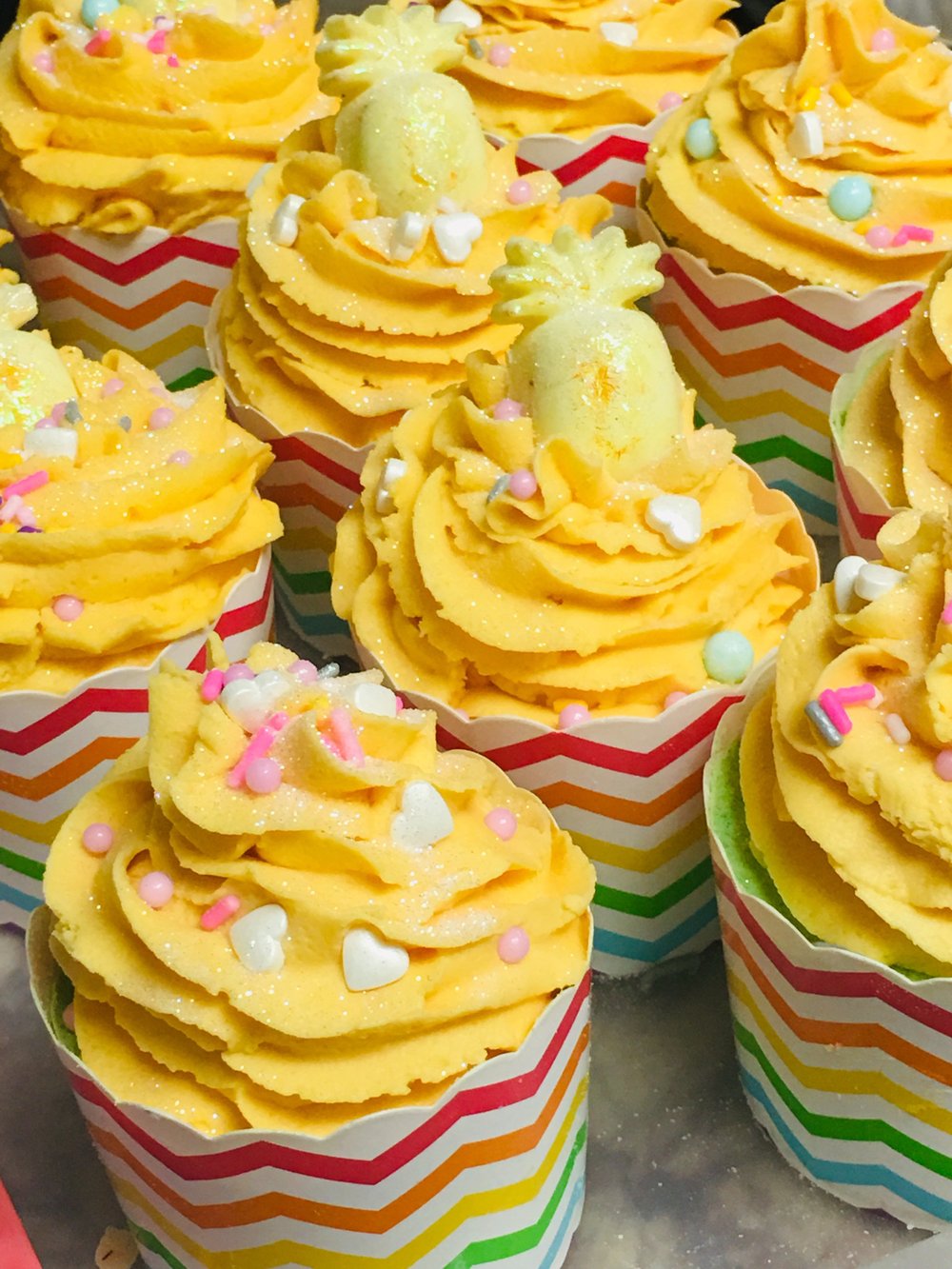 Bath Luna Cupcakes smell so good that you won't want to leave the tub! 🛁
A traditional Lemon Curd is a staple in afternoon English tea and is used as a delicate spread on finger cakes, sugar dusted scones, and tarts. Our rendition of this classic combines fresh, zesty lemons, warm vanilla extract and a hint of sugar blended with fresh cream. It's a refreshing and mouthwatering blend of tart and creaminess.
Each is loaded with cocoa, Shea and cranberry butters plus rice bran and avocado oils to nourish your skin. The whipped top is pineapple and coconut water with mandarin bubble bar that can be crumbled to make a frothy and luxurious bubble bath while the base of the Cupcake will fizz and foam.
Get these while you can. Remember we don't always bring back all the scents since we constantly create new ones.
We also offer local pick up for Orlando customers.
Eco friendly glitter tops it off! These emulsify with your bath water and won't leave a nasty oil ring in your 🛀🏼.
each bath bomb weighs 10oz . Made with coconut milk, coconut oil, rice bran and avocado oil and some Shea, cocoa and cranberry butter. These will NOT leave a ring of oil in your tub and they will color your water. Can be used whole or crumbled to your liking. Aluminum free baking soda used.