Coconut Bamboo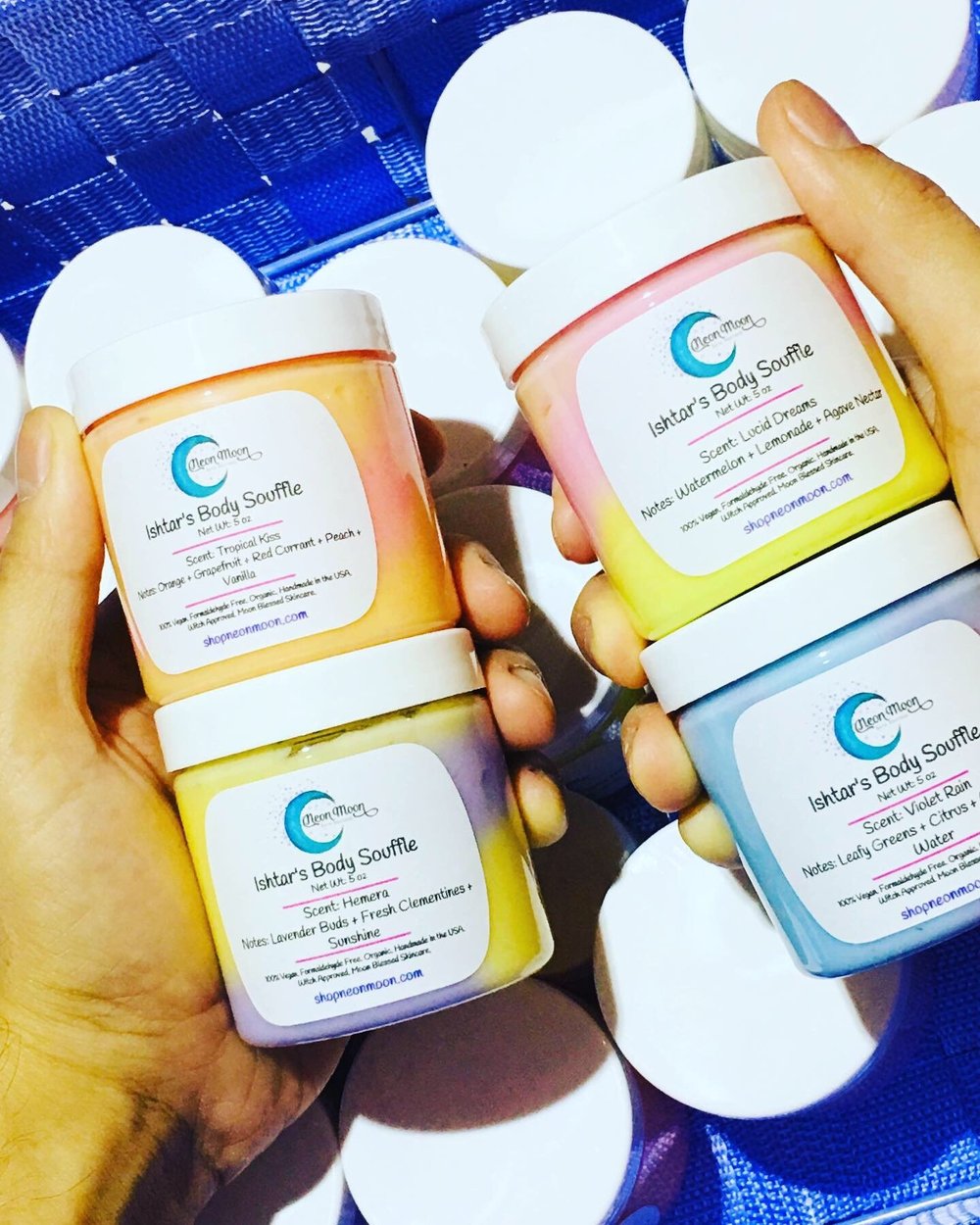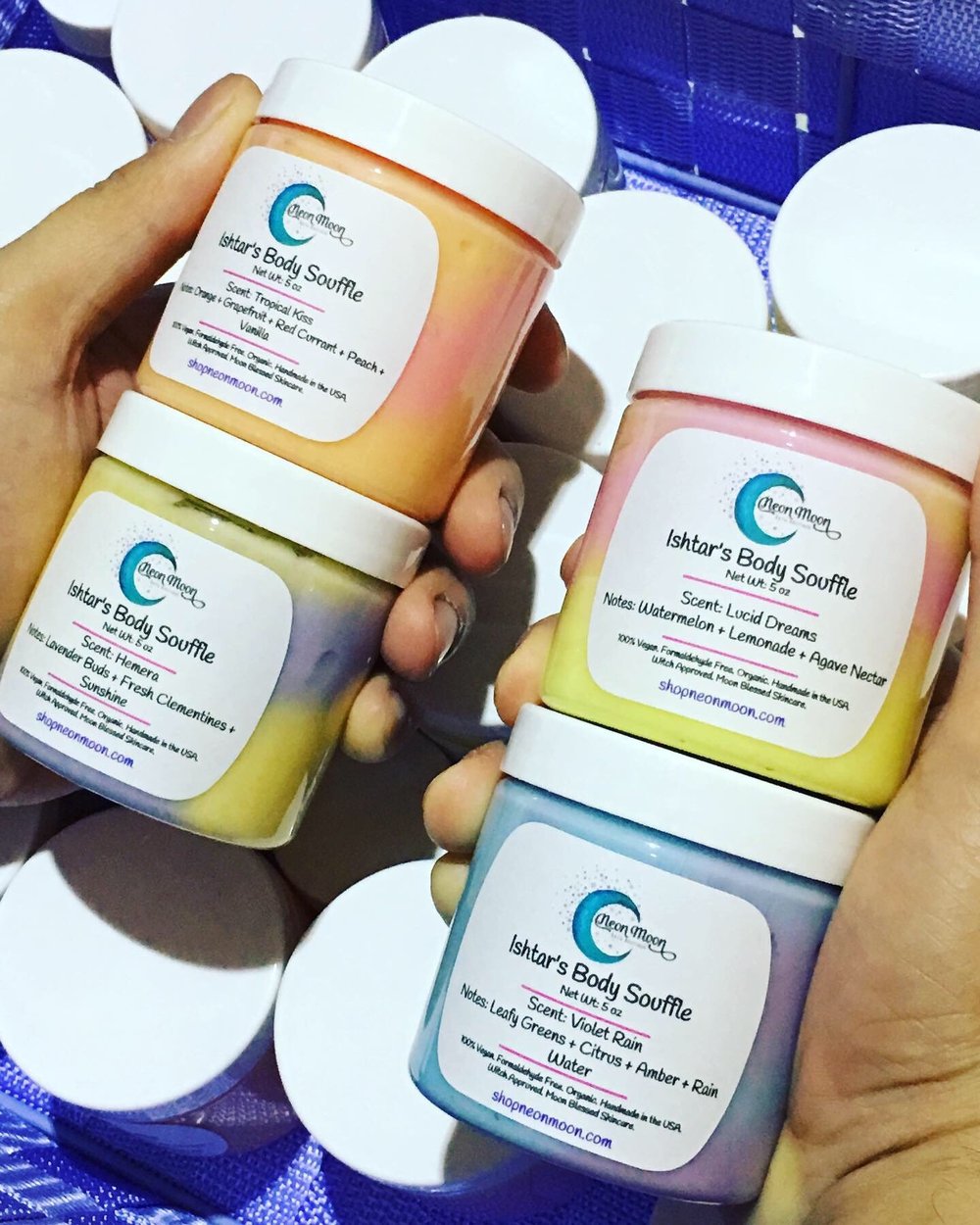 Coconut Bamboo overflows with the lushness of green coconut, fresh leaves, and tender fruit notes.
This body soufflé is unlike any other! Formulated with butters of cranberry, avocado, horsetail, cocoa and Shea there's no way you can go wrong. We've also added rice bran, babassu, olive squalane and sea buckthorn oils for their rich moisturizing and anti aging properties.
Theres no greasy after feel as it soaks right in! Named in honor of the goddess Ishtar. Sumerian Inanna, in Mesopotamian religion, goddessof war and sexual love. Ishtaris the Akkadian counterpart of the West Semitic goddess Astarte.