Lavender & Activated Charcoal Soap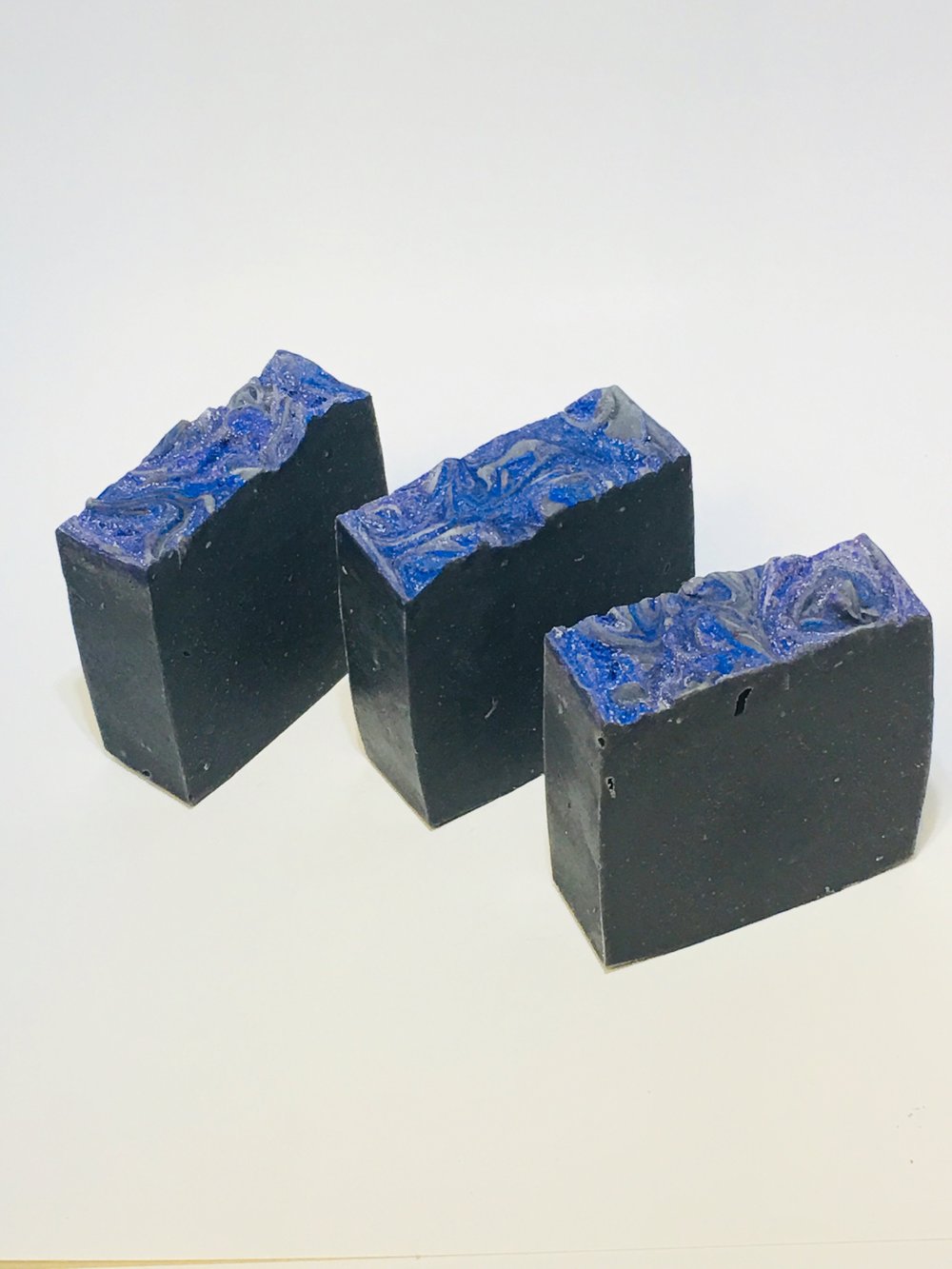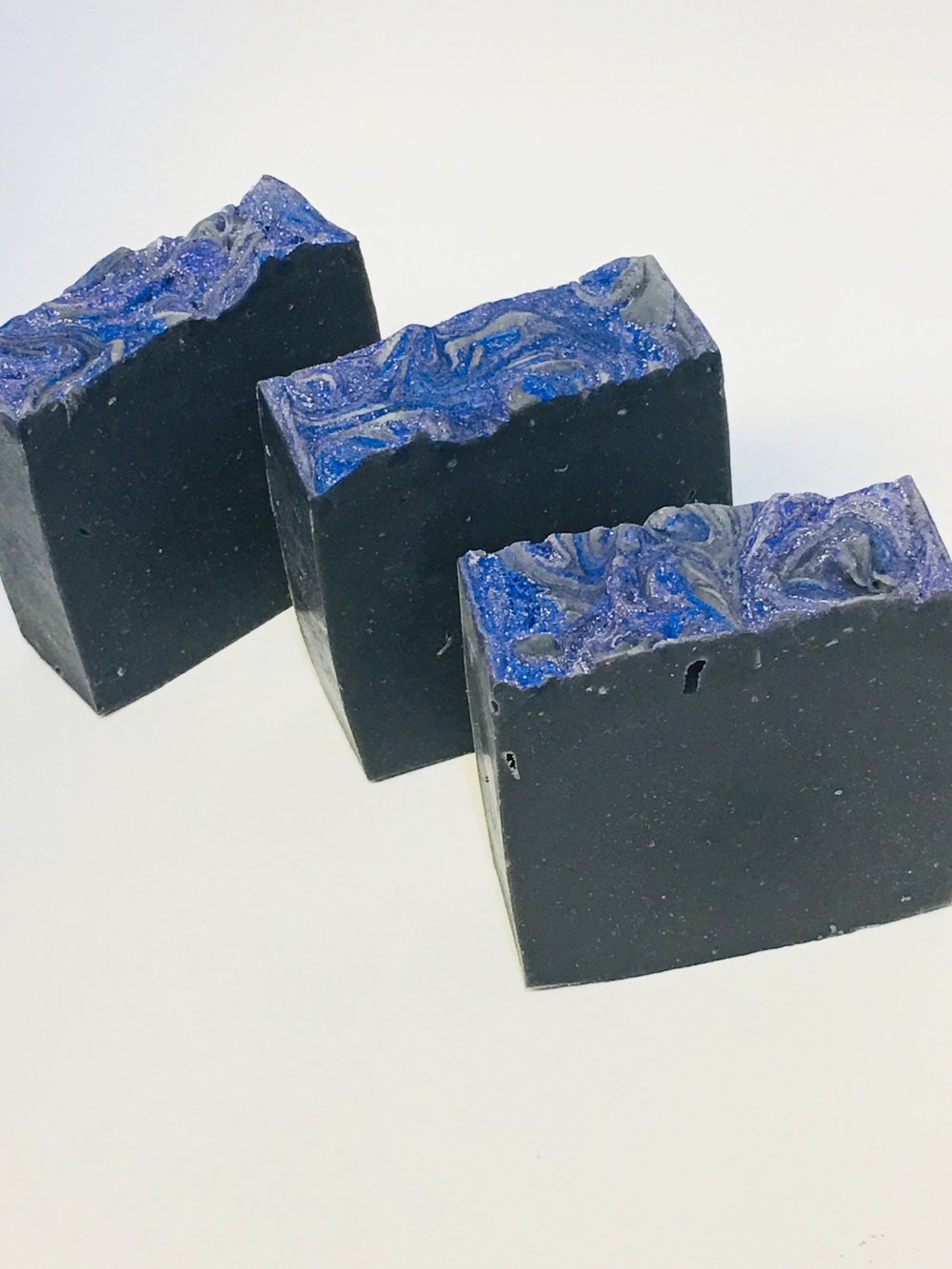 Activated charcoal with lavender essential oil is here! We carry unscented activated charcoal soap which is a bestseller as well as only lavender soap, though we thought we'd combine both into one powerful bar.
Use lavender oil for skin to help reduce redness, blotchy patches, and acne scarring. Lavender oil's anti-inflammatory properties make it great for soothing and healing skin that's irritated or reddened from the sun, insect bites, or bacteria. While charcoal deeply detoxes the skin and helps balance oil production!
Our artisan soap is created using the cold process method. Each bar is unique and hand cut. No two are the same. Our soap is crafted with coconut and oat milk, cranberry butter, rice bran, Castor oil, avocado oil and kaolin clay with spring water.
Our bars will give you thick, luscious bubbles and leave your skin silky smooth. No more stripping your skin of its natural oils like the detergent laden commercial brands. Unless noted, almost all our bars are vegan friendly with the exception of those made with various milks and honey.
Each comes individually wrapped for sanitary reasons. 4.5-5oz bars.